After rising to $420 earlier this week, ETH dipped again under $400 on Wednesday, hitting a low of $366 overnight – close to this bear run's low point.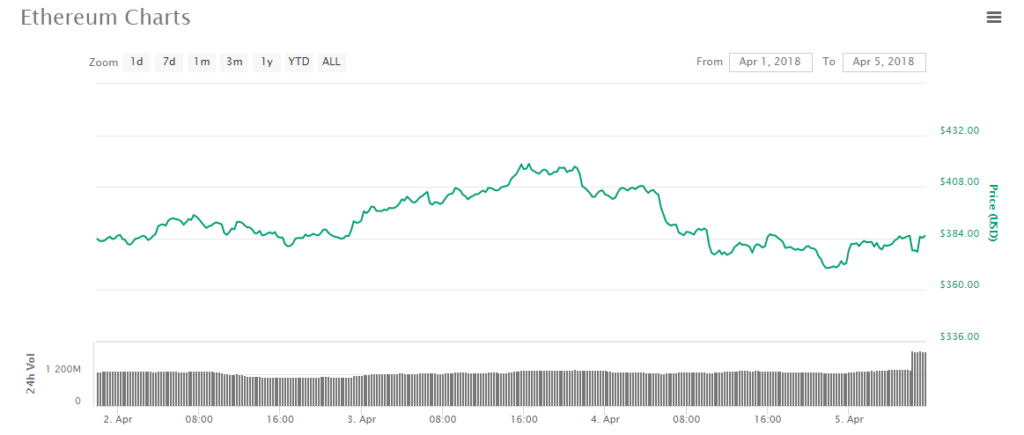 Right now – with ETH sitting at $380 – it doesn't feel like ETH hasn't bottomed out – but I think it's close and won't last long.  Everything is still pointing to recovery starting in the 2nd/3rd week of April.
While I think ETH has a floor of $300, it's important to think through why this might not hold.
The Case for Sub 300 ETH
Temporarily – If $300 gets tested over the next week, I wouldn't be surprised to see it break through into the $200s, setting off stop losses, but very briefly.
Long Term – If BTC slumps to $5K or below, ETH will dip under $300.  As I've written before, I think ETH will rise on the ratio over the next few months, so in the event BTC really ranks I think ETH performs better over that time.

This trend will be reversed in 2018.